It's easy to lose yourself in the day to day challenges of parenting and raising children.  Help in parenting comes from traditional to blended families, single-parent households, and those who have children with disabilities and special needs – the role of a caregiver is one that lasts a lifetime and we praise the day to day challenges that children and their parents grow through together.
At HIP Lives, we put Help in Parenting in our top pillars as children touch all of our lives regardless if you are an actual "Parent" or not. 
We are their teachers and help shape the youth in the ways we are connected to them as they touch our lives as adults.
Check out our resources, tips, education and HIP Bloggers stories for tools and ideas that you can apply as a parent and moreover, a leader as we raise awareness and share these global messages.
To apply as a contributor or for more information, visit our Contact Us for details on how you can be a part of our HIP Parents team!
In this new world of rapidly changing rules and regulations, it is difficult for parents and kids to navigate everyday life. There is a fine line of things we can and can't do in society to help protect public safety and health against COVID-19 and other variants. Yet, we as parents have found a way to pivot and adjust to these new norms as well as ease our families through them. Read More>>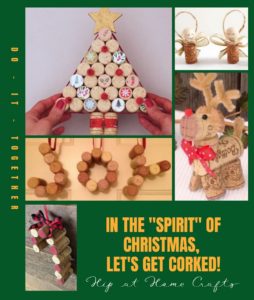 These 5 cork crafts don't require long-winded tutorials, but simply hot cocoa, a warm evening in with the little sand maybe even a glass of wine (heck, you had to have accumulated those corks somehow!)
Make sure to use enough hot glue without burning your fingers and let the kids choose their favourite or get even more creative on a girls night in and create a work of wall art to hang at the cottage.  Whatever you create, send in a pic as we would love to share the corked craft fun.  Happy times are great for health so this is not only fun but a good way to boost your wellness!
Ditch the Devices
Summer is here and so are the children who come accessorized by their tables, cellphones and digital devices alike.  It's a wonder how the world would survive without technology certainly but there is a time and a place – especially for our children.
Here are the parenting hacks we found by Alessia Santoro when it comes to getting your kids to ditch the devices this Summer. Personal Tasks to Complete Before Using Screens includes Brush your teeth, Bathe/shower/wash face, Getting dressed, Eat breakfast/lunch. Read More>>
Covid Friendly Fathers Day Activities via Online Experiences Air BNB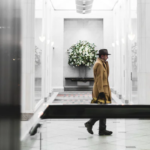 The Traveler
Is Dad missing his annual hop on a plane to see the world or frequent journeys to new places? Well you can hop on this tour where you will experience a virtual tour of Italian food, culture, and music tradition. Each event will focus on a specific region of Italy, providing info about a typical pasta recipe, wine and connecting it to famous musicians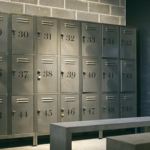 the game player
Play a virtual mystery escape room together or remotely , an online experience with riddles, hard to solves clues and challenging for the whole family as you come together to escape, even from afar.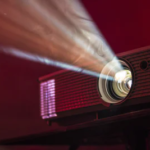 The movie lover
Set up a projector and big screen and giving Dad the cinema experience in the comfort of his own backyard. We promise, the kids will love this too!
The animal lover
Always want to go on a safari?  Well take one with an expert as he educates Dad about the amazing world of Leopards with stories, facts, video and photos that will make him feel like he is right with the guide on a journey through a National Park.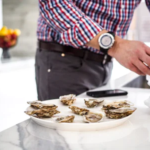 the foodie
Sick of dad's cooking or better yet, does Dad just love to cook and want to learn a new dish from global experts?  Book him a 1:1 or join along as a global chef helps you learn quick, easy and meals under 2$ right from home!