Movement. Mindset. Nutrition.
Kate Tunney is a Toronto-based, health and wellness coach. With focus on movement, fitness, nutrition and mindset, she fosters long-term independent health through coaching, education and community. Her own experiences with burnout, injuries and problematic thought patterns, have given her an awareness of the often aggressive and dogmatic strategies in the health and fitness industry.
With a relentless desire to learn from the best, she continues to refine her coaching skills and elevate the lives of those around her.
Kate works with clients in-person and online to support their health and wellness goals. Reach out for a free consultation and start your journey towards the healthiest and happiest version of you.
👉Personal Trainer
👉Holistic Nutritionist
👉Mindset Coach

Kate offers a dynamic, supportive and customized approach to her clients. She has helped articulate my wellness goals and to find a plan that helps me actualize it. Thanks Kate for walking this path of health and wellness with me!
– Tammy

Kate has a very strategic approach to training, she works with your strengths and goals and also incorporates a balanced lifestyle which has helped me reach some of the bigger picture goals. 
– Maggie

Having Kate work with our family means my daughter will never know what it means to diet, just how to eat well.
– DRB

Working with Kate is the best decision I've made concerning my overall wellbeing.
– BC

When I signed up to work with Kate my main goal was weight loss. What I did not count on, and what proved to be even more important, was an overall increase in my general health and strength.  I recently had an accident and needed to undergo surgery – I credit my quick recovery, minimal pain and easy physiotherapy to the work I did with Kate.  I'm thankful everyday for the fact that Kate knew exactly what I needed and that she focuses on what is important to live strong and healthy.
-Sandra

Kate is a fantastic trainer, she goes beyond just working out and takes a lifestyle approach to health and wellness that includes a balanced workout, No more running like crazy on the treadmill!
-Mak

I have been a client of Kate's for over 7 years and could not imagine my week without her. Kate is an incredible personal trainer bringing new ideas and constant learning to every session. But that is just a small part of what makes Kate stand out. When I went looking for a trainer I never imagined I would find someone who would become a partner in my journey to get stronger both inside and out. Kate's ability to flow and adapt to all of my goals while keeping me motivated is what makes her such a rock in my world. Kate is personal training at a higher level.
-Dawn

I enjoy working out with Kate. She comes prepared, keeps the workouts interesting and helps motivate me with her upbeat and encouraging attitude. I can sense that I'm making progress and I always feel good afterwards. 
-Voytek
-Sandra
FAQ
What can clients expect in a typical session?


Depending on the client's needs and goals, sessions can vary. We always begin with an initial check-in to get a sense of their stress levels, sleep duration/quality, body aches or pains, and hydration levels and adequate food intake. We then discuss the progress towards their goals through the creation of new habits and routines. This is where problem solving may come into play as we figure out how to keep them on track towards their nutrition, training or mindset goals.
For training clients, we then move into mobility work, focusing on the areas the individual needs most. Then, we work on activating the core muscles in the abdomen, glutes and hips, and preparing any other joints or muscles for the main work sets that will follow. These main sets vary depending on goals, whether more strength and stability work or cardiovascular and endurance (or a combination of both). Finally, we end with stretching to release the muscles we focused on, and their tight spots.
What are your fees beyond the free consult?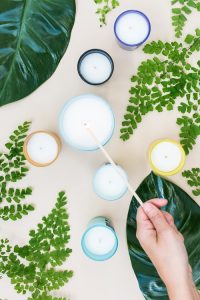 My fees depend on the program type and duration. I have a free consultation with all potential clients to ensure we want to work with each other, and from there I send an individualized proposal to meet their needs. This works best because in the past, I sold one-off sessions here and there, but realized it did not help in the long-run, and did nothing for addressing the underlying problems of habit change. Let's face it, lasting results are created in day-to-day work, and are typically a gradual thing. The vast majority of people need a coach in their corner to help navigate the good and bad days, to help with problem solving and navigating the overload of misinformation out there.
What do i need in order to book with you?
Zoom or Skype
Why do you recommend that potential clients need this in their lives?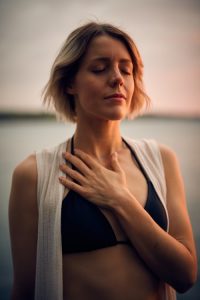 There is so much information out there relating to fitness, nutrition, habit formation and mindset. The value I add as an experienced coach is in presenting only the scientifically proven techniques, education in the areas they need most and to provide support in an individualistic way. I meet my clients where they are at. I see them for who they are, what they've been through and where they want to go. Goals are decided by my clients, while I facilitate the process. It's all about sustainable changes that increase longevity and joy in life, I don't want people to waste time on ineffectual methods, or even more so, potentially injure themselves or go at things too intensely and create additional roadblocks. Simple and consistent is how I approach the journey's approach for my clients…but that does not mean easy. That is my main goal as a coach, to facilitate the process of lasting change in the most safe and positive way possible.