Decisions were easy to make before kids – I only had myself to worry about; but having my girls was a huge eye opener.
It was time to start making the best choices. I wanted the healthiest life possible and achieved this by going to the gym, healthy eating, being a cannabis advocate and one Young Living essential oil at a time.
Step One – where to get your oils
Young Living was the best way to bring better quality, healthier and easy to use products into my home. The company was founded in 1993 – one of the first essential oil companies and to date it is still the only company that owns their own farms worldwide where they create these amazing, 100% pure essential oils.
The incredible power of essential oils have been used for centuries but today the quality of available oils varies so greatly, their full potential is not being realized.
While we know that pure essential oils have the ability to produce spectacular results, I have found that the chemically altered or adulterated oils on the market were often ineffective and even harmful so being very selective on where I purchase my oils was step one.
Step Two – which ones to "Start" with
Step two was "THE STARTER KIT"… the Premium Starter Kit is the perfect option for those who are serious about transforming their lives and it was one of the best choices I have made. Each one of these 11 oils were hand selected and can be used daily in the home. I wanted to share a bit about each one and how I personally use them daily.
Let me tell you about what i received and how to compare to "on the store shelf" remedies!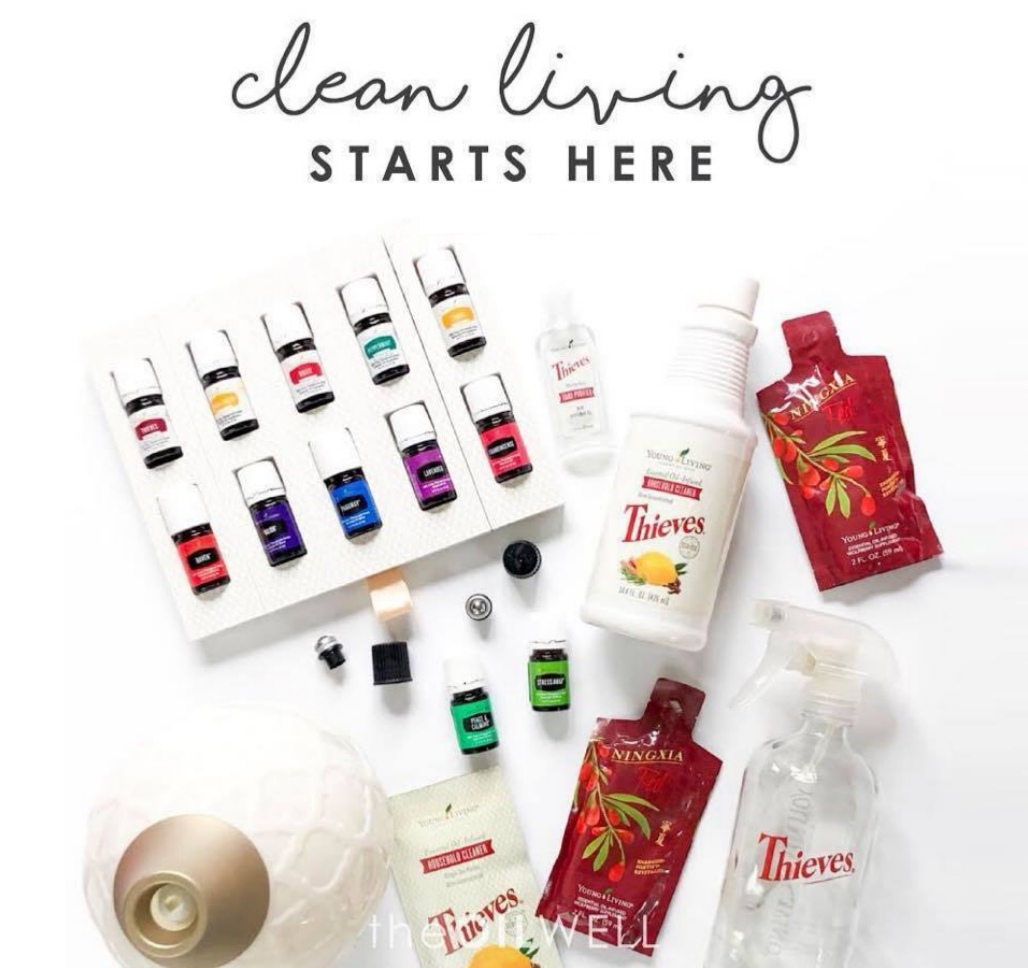 Premium Essential Oils and Life Changing Collection has all my family's "go-to" needs!
Lavender 5 ml * spray onto everyone's bed sheets before bed for an amazing sleep aid with an added soothing aroma. I also put this on the bottom of my girls' feet before bed.
Peppermint 5 ml * I use this for headaches – applying to my temples and back of my neck – works wonders and smells great!
Lemon 5 ml * I add this to my morning water for a pick me up. No sugars added!
Copaiba 5 ml * My poor Goldie (15 month old) is teething and every parent knows how difficult this can be for them! I rub this directly onto my little ones gums as many times as possible to give her some relief. This is known to be an anti-inflammatory and works wonders for her pain.
Thieves 5 ml * The BEST clearing product on the market and the best healthy option to clean my home.
Panaway 5 ml * With its cooling sensation I use this for headaches as well but also muscle pain after a great workout.
R.C. 5 ml * Think of this as a healthy alternative to Vicks vapor rub for the entire family. Rub this over your congested child's chest when they can't sleep. You can also use as a nightly diffuser which opens up the airways to help with breathing.
Purification 5 ml * LOVE this oil!! You can put this on a paper towel in every garbage can, compost can and smelly shoe to absorb the bad odors. It works and smells great!
Di-Gize 5 ml * Stomach issues? Put this directly in the belly button for fast absorption and instantly feel the results. Helps with any digestive concern.
Frankincense 5 ml * BEST SKIN CARE PRODUCT ON THE MARKET! You no longer need to buy expensive products from the local spa but can replace them with this oil. It has completely removed all the sun spots I had on my forehead and makes my skin feel amazing.
Northern Lights Black Spruce 5 ml * looking for a woodsy, outdoor smell? Then this is your oil! It's very masculine and has hints of pine in it. Great for daily diffusing.
This kit started my transition to living life naturally and provided me with a tool kit for everything I need and products I can trust. I love to share and provide people with the same amazing products I use daily for myself and my family.
To get in touch & order your starter kit contact brenleigh@lifelivednaturally.com
Lets all start living life 
naturally !!!
Brenleigh Knutson Bio:

I am a working mom of 2 beautiful little girls Morrissey and Goldie, the Head of Canadian sales for a company called Plants Not Pills ( www.plantsnotpills.ca ) and co-founder of Life Lived Naturally, a company that specifically educates people on transitioning toxic products in their home and daily routines to healthy alternatives through essential oils and cannabis.
"I believe there has never been a more important time to empower ourselves not only as women but as parents with the information + tools that will bring you into an arena of sustainable wellness + vitality". BK